Индия не перестает удивлять, причем даже в меких нюансах. Очень интересное замечание на двери в кабину пилотов на Эйрбасе А320 авиакомпании IndoGo - "Авиация - это серьезная профессия, оставь все свои переживания до этой черты":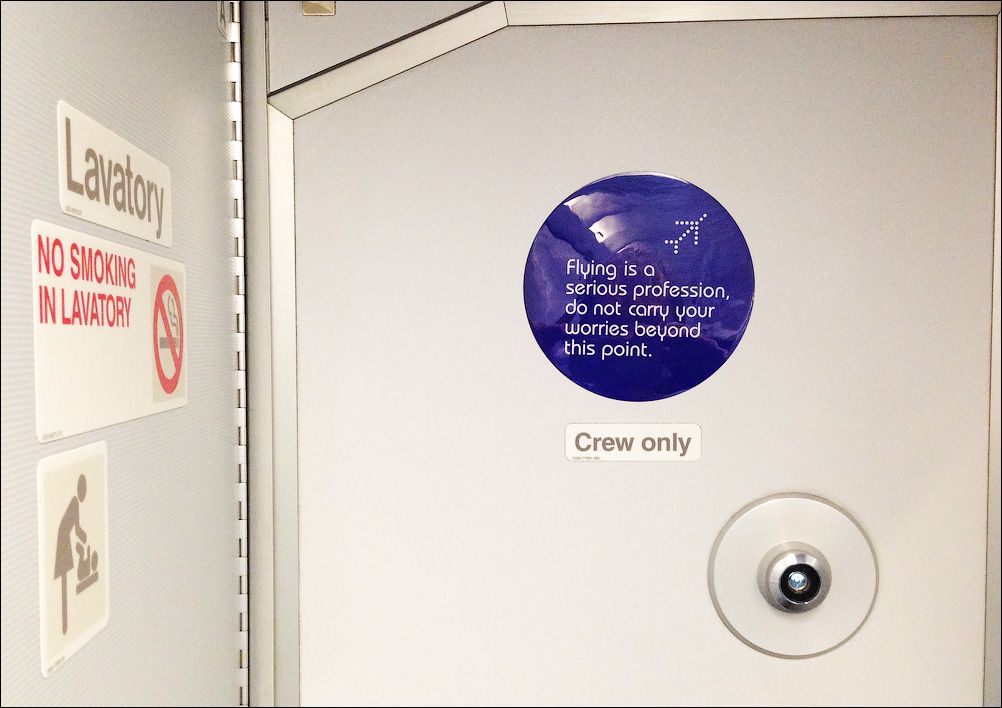 С другой стороны... В понедельник во время праздника Холи на рейсе другого лоукоста SpiceJet второй пилот вышел из кабины во время рейса и снимал танец бортпроводников. Оба пилота отстранены от полетов до выяснения обстоятельств. Прочел в сегодняшней Times of India:




Видео нашел: "Good initiative. We all enjoyed Holi celebrations on-air, Inside flight - spicejet SG876 Goa to Bangalore and lucky to be on the front-seat(s). Most of the kids on-board enjoyed it.":


https://www.youtube.com/watch?v=3Z2VrVivIxI

А вообще напишу отдельную статью про внутренние перелеты в Индии, достаточно необычно все тут :)

Живые эмоции, интересные наблюдения и путешественные находки и советы я публикую в Facebook. Присоединяйтесь!
А фотоэмоции, конечно же, в Instagram.